Pre/Post-Conference
The following are extra-cost events, not included in the Annual Meeting registration fee. Preregistration is required.
8am-2pm (6 contact hours)
Track: Neurocritical Care
(001) What's Wrong with My Patient? Deciphering the Assessment Dilemma Through Interactive Anatomy and Case Studies
Linda R. Littlejohns, MSN RN CNRN SCRN FAAN; DaiWai M. Olson, PhD RN CCRN FNCS

In an exciting twist, Littlejohns and Olson are planning an interactive session to address assessment and anatomy by disease, insult, or degenerative changes. They will take you through the anatomy using the Anatomage 3D program, and they will discuss the signs and symptoms that you encounter in your practice using real patients, historical cases, and fairytale characters. This format will allow participants to talk through their own experiences and learn from others in the class, following normal vascular pathways, motor and sensory pathways, and interruptions caused by insult or injury. The process will include some basic principles as well as unusual and confusing patient scenarios.
8am-5pm (15 contact hours)
Track: Neurocritical Care
(002) Emergency Neurological Life Support (ENLS) Course
Provided by NCS
Co-Course Directors: Mary Kay Bader, MSN RN CCNS FAHA FNCS; Gretchen M. Brophy, PharmD BCPS FCCM FCCP FNCS

The ENLS course is designed to help healthcare professionals improve patient care and outcomes during the critical first hours of a patient's neurological emergency. ENLS demonstrates a collaborative, multidisciplinary approach and provides a consistent set of protocols, practical checklists, decision points, and suggested communications to use during the patient management of 14 different neurological emergencies.The Neurocritical Care Society (NCS) will be responsible for crediting participants with continuing education hours related only to the ENLS course, regardless of other sessions that may be offered at the AANN conference. The ENLS course has been designed for a maximum of 15 AMA PRA Category 1 Credits™, ACNN, ACPE, and CAPCE credits upon completion. Official documentation of continuing education credit and 2-year ENLS certification is available for download on the ENLS online platform after successful completion of all course exams with a passing score of at least 70%. The official CME provider of NCS is Cinemed.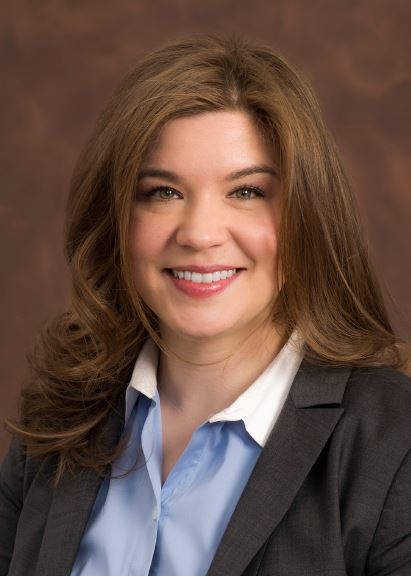 8am-5pm (6 contact hours)
Track: Stroke
(003) SCRN Review Course
Sarah Livesay, DNP RN ACNP-BC SCRN

The SCRN certification will distinguish you from your colleagues and give you a sense of professional accomplishment. The purpose of certification in stroke nursing is to promote excellence and professionalism as well as provide assurance to healthcare employers and the public that individuals possess the necessary skills, knowledge, and experience in stroke care to per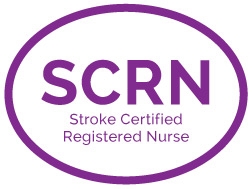 form competently. Register for the SCRN review course to learn valuable study tips and help you prepare for the exam.
8am-Noon (4 contact hours)Track: Neuro-oncology
(004) The New WHO: A Comprehensive Workshop for Review of the New 2016 WHO Classification of Gliomas and What it Means for the Patient and Treatment Team
Gail Ditz, BSN, RN; Kathleen Lupica, CNP, CNRN; Richard Prayson, MD, MEd; Erin Vogan BSN, RN

This preconference will have a neuropathologist and neuroscience nurses as presenters. This session's focus will be on gliomas, which are primary brain tumors that display histologic features of glial cells (astrocytes and oligodendrocytes). Gliomas account for approximately 30% of all primary brain tumors. The World Health Organization (WHO) guidelines are the most widely accepted classification of these tumors. The recent explosion of molecular information has presented a challenge in how to incorporate these markers into tumor classification and translate that to patient treatment and outcomes. In 2016, the WHO updated the classification and incorporated molecular diagnostics. The right balance between basic diagnostic needs and the latest molecular advances needs to be sought.
8am-Noon (4 contact hours)
Track: Neurotrauma
(005) Leading the Charge in Geriatric Neurotrauma Care
Jean Pruitt, MN ACNS-BC CCRN CNRN FNP SCRN; Ebonye N. Green, MSN ACNP-BC CNRN; Mary Kay Bader, MSN RN CCNS FAHA FNCS; Gary Smith, RN CNRN; Jennifer M. Hunt, BSN RN CBIS CNOR RNFA; Norma D. McNair, PHD RN ACNS-BC CNRN SCRN; Susan M. Chioffi

Neurotrauma in elderly patients is increasing exponentially. The literature suggests that by 2050, about 40% of all trauma patients will be older than 65 years. Because of advances in medicine and other sciences, the average human life span is longer now than at any other time in history. The physiologic effects of aging as well as multimorbidity, polypharmacy, and other geriatric-specific syndromes create additional challenges when elderly patients experience a traumatic neurological injury. The focus of this presentation is on the geriatric neurotrauma patient following traumatic brain injury. Review of the pathophysiology of damage occurs in two phases, primary and secondary. Specific information on the differences in presentation and management considerations of this complex patient population will be presented.
1-5pm (4 contact hours)
Track: Neuro-oncology
(006) "Treat My Glioma": Personalized Therapy in Neuro-Oncology
Mary Elizabeth Davis, MSN RN AOCNS CHPN; Wayne Quashie, MSN ACNS-BC AOCNS CNS; Malbora Manne (Perezic), BSN RN CNRN; Jessica Hansen, BSN RN

In neuro-oncology, the prognosis of high-grade gliomas remains poor. Recent successes in the use of targeted molecular and immunologic therapies for other cancers have stimulated interest in these personalized treatment approaches for brain cancer. In addition, identifying targetable mutations via genomic profiling has enhanced options for clinical trials. The increased knowledge of frequently occurring mutations and processes necessary for cell division and growth are instrumental in guiding treatment decisions and further understanding the molecular heterogeneity of these tumors. With the increased use of targeted therapies and immunotherapy, the neuroscience nurse needs to be knowledgeable about this new approach and its effect on the immune system. Developing familiarity with the unique side effect profiles of new targeted and immunologic agents is vital to ensure quality nursing care is given to the neuro-oncology patient.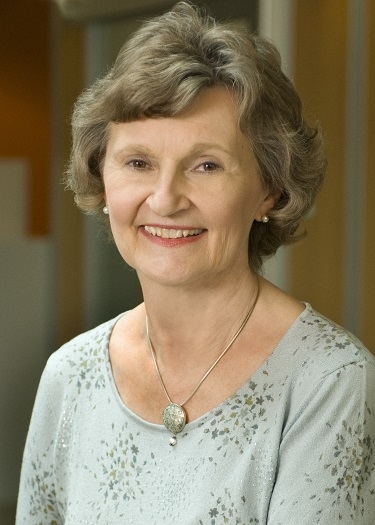 1-5pm (4 contact hours)
Track: Quality
(007) Quality Improvement Initiatives: Frontline Neuroscience Nurses Leading the Charge in Practice
Joanne V. Hickey, PhD APRN RN ACNP-BC FAAN FCCM

Quality improvement and safety in health care is a national imperative that is being integrated into all levels of practice and care. Every nurse, physician, and other health team member is expected to be an active participant in improving patient outcomes through quality improvement initiatives within their practice setting. This means every practicing nurse must be a part of the important effort. To understand this emerging professional responsibility and how the nurse can participate in quality improvement projects, nurses must learn about quality improvement science and the translation of evidence into practice to effect improved patient outcomes. In addition to better patient outcomes, quality improvement often results in improved and more efficient processes of care coupled with cost saving. Therefore, healthcare organizations are embracing quality improvement work as vital to organizational quality indicators and sustainability. Every nurse must be part of this important effort, and neuroscience nurses can make quality improvement an integral part of the care they deliver.

3-5pm (2 contact hours)Track: Pharmacology
(008) Direct Oral Anticoagulants in Atrial Fibrillation for Prevention of Stroke: A Primer for APPs
Hope Moser, DNP MSN SCRN

Therapy for prevention and management of thromboembolic disease in the ischemic stroke population is evolving. In addition to heparins and vitamin K antagonists, anticoagulants that directly target the enzymatic activity of thrombin and factor Xa are available. Appropriate use of these agents requires knowledge of their individual characteristics, risks, and benefits. A broad overview of the evidence will be discussed to provide a framework for clinical decision making. Practical aspects of the use of direct thrombin inhibitors and direct factor Xa inhibitors will be highlighted through case studies. The indications and efficacy of these agents used for systemic embolization prevention in the patient with nonvalvular atrial fibrillation will be the focus of this session.
Postconference
Friday, March 24
1:30-4pm (2.5 contact hours)
Track: Movement Disorders
(PC1) Clinical Update on Parkinson's Disease: 2017
Jennifer Goldman, MD; Lawerence Elmer, MD PhD
The program will provide a brief but intensive update on our current understanding of Parkinson's disease pathophysiology, clinical presentation, and treatment options. The two faculty representing the IPMDS are Jennifer Goldman, MD, from Rush University and Lawrence Elmer, MD PhD, from the University of Toledo. Both faculty members are fellowship trained subspecialists in movement disorders and passionate about educating colleagues in neuroscience nursing about the recent updates in the understanding and treatment of Parkinson's disease.
Learn About the Fall Stroke Conference