Industry Relations Council Members
AANN Industry Relations Council (IRC) membership is available to organizations that support the goals and mission of AANN.
AANN proudly recognizes the following IRC corporate partners and thanks them for their support. Please note, AANN does not endorse any company or product.
Learn about corporate partnership
Executive Level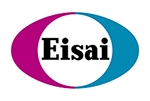 Eisai
As the U.S. pharmaceutical subsidiary of Tokyo-based Eisai Co., Ltd., we are a fully integrated pharmaceutical business with discovery, clinical, manufacturing and marketing capabilities. Our key areas of commercial focus include oncology and specialty care (Alzheimer's disease, epilepsy and metabolic disorders). To learn more about Eisai Inc., please visit us at www.eisai.com/US.

Novocure
Novocure is an oncology company pioneering a novel treatment modality for solid tumors called NovoTTF™ Therapy. In patients with recurrent glioblastoma, treatment with NovoTTF Therapy has been shown to provide patients with efficacy outcomes comparable to chemotherapy with fewer side effects and a better quality of life. For full prescribing information please visit www.novottftherapy.com.
Sunovion Pharmaceuticals Inc.
Sunovion Pharmaceuticals Inc. is a leading pharmaceutical company dedicated to discovering, developing and commercializing therapeutic products that advance the science of medicine in the Psychiatry, Neurology and Respiratory disease areas to improve the lives of patients and their families. For more information visit www.sunovion.com.
Corporate Level

Arbor
Arbor Pharmaceuticals, Inc.
980 Hammond Drive, Suite 1250
Atlanta, GA 30328
www.arborpharma.com

Arbor Pharmaceuticals is an Atlanta, GA based specialty pharmaceutical company which currently markets prescription products for the cardiovascular, hospital and pediatric markets.