Industry Relations Council Members
AANN Industry Relations Council (IRC) membership is available to organizations that support the goals and mission of AANN.
AANN proudly recognizes the following IRC corporate partners and thanks them for their support. Please note, AANN does not endorse any company or product.
Learn about corporate partnership
Executive Level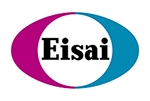 Eisai
As the U.S. pharmaceutical subsidiary of Tokyo-based Eisai Co., Ltd., we are a fully integrated pharmaceutical business with discovery, clinical, and marketing capabilities. Our key areas of focus include oncology and neurology (dementia-related diseases and neurodegenerative diseases). To learn more about Eisai Inc., please visit us at www.eisai.com/US and follow us on Twitter and LinkedIn.
Learn about patient assistance on Eisai's website
View clinical trial information
View another clinical trial
Corporate Level

AbbVie
https://www.abbvie.com/our-company.html
AbbVie, a global, researched-based biopharmaceutical company, is committed to educating patients and caregivers about Parkinson's disease to raise awareness about the condition, and further research to improve the lives of those living with and impacted by this disease. AbbVie is a proud sponsor of the American Association of Neuroscience Nurses.

Arbor
Arbor Pharmaceuticals, Inc.
980 Hammond Drive, Suite 1250
Atlanta, GA 30328
www.arborpharma.com

Arbor Pharmaceuticals is an Atlanta, GA based specialty pharmaceutical company which currently markets prescription products for the cardiovascular, hospital and pediatric markets.