Special Events
Saturday, April 17
5-5:30 pm
Newcomer's Reception

Attending your first AANN Annual Meeting? Join us at the Newcomer's Reception to meet other first timers and AANN leaders. Mingle while you enjoy drinks and make new friends.
5:30-7:30 pm

Opening Reception with Posters and Exhibits

Meet the exhibitors, view the posters, and mingle with your neuroscience nursing colleagues at the opening reception.


Sunday, April 18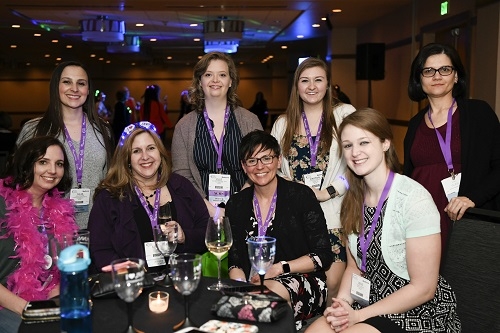 Monday, April 19
5:30-7 pm
AMWF Movie Screening of Brainstorm
Extra $30 fee applies.

How does the brain suddenly start short-circuiting and cause strange, uncontrollable behaviors? With multiple types of seizures, education is needed to dispel myths and misunderstanding surrounding epilepsy. Brainstorm aims to reduce the stigma through education, with a focus on the denial, hope and determination that comes with living with seizures. Stacia Kalinoski, a former college football coach, a young boy in Atlanta and their families share their struggles and triumphs to raise awareness.
The movie is 55 minutes long and will be followed by a Q&A with documentation Stacia Kalinoski. An additional $30 fee applies.
Tuesday, April 20
Learn About the Fall Stroke Conference