Plan Your Trip
VIEW THE ANNUAL MEETING BROCHURE
Download the 2019 AANN Annual Meeting app. With the mobile app you can stay organized with up-to-the-minute exhibitor, speaker, and event information. You can build a personalized schedule, take notes, and connect with colleagues. Additionally you can share your photos, find local things to do, and much more!
For all other device types (including BlackBerry, Windows, and all other web browser-enabled devices): While on your smartphone, point your mobile browser to http://app.core-apps.com/aann_em19 to be directed to the proper download version for your device. Should you have any questions, please contact support@core-apps.com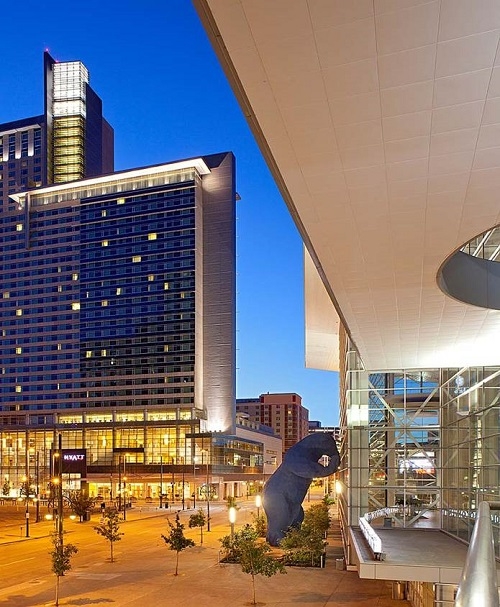 Meeting Location
Colorado Convention Center
700 14th Street
Denver, CO 80202
(303) 228-8000
Save Now at the Headquarters Hotel
Hyatt Regency Denver
Hyatt Regency Denver
650 15th St
Denver, CO 80202
Rate: $220 (single/double) or $240 (triple/quad)
Cutoff Date: February 25, 2019
Check in time: 3:00pm
Check out time: 11:00am
Reservations Phone Number: 888-421-1442
Online Reservations: Click here to reserve your room online.
The limited, special rate is $220 (single/double) or $240 (triple/quad), and the cut-off date is February 25, 2019. This special rate will apply until the cut-off date, or when the room block is filled; at that point, higher rates may apply. AANN has secured a limited number of sleeping rooms at the special discounted rate. Please be sure to make your reservations early and to indicate that you are attending the AANN conference.
Unofficial Housing Warning
From time to time, exhibitors and attendees are solicited by unaffiliated hotels or third party housing agencies. If you receive a call, email, or fax from a housing organization stating that they are calling on behalf of the American Association of Neuroscience Nurses Association (AANN) or they are the official housing service for the association, please know that this call is not affiliated with the association. Should you book your reservation outside of the AANN room block, the association will be unable to assist you with any issues you may encounter including: additional fees, harsh cancellation policy, lower quality rooms, and in some cases no reservation. The AANN has committed to a block of rooms for our attendees. To support our efforts to provide you a quality event, we ask that you book your housing accommodations using the reservation information provided on this web page.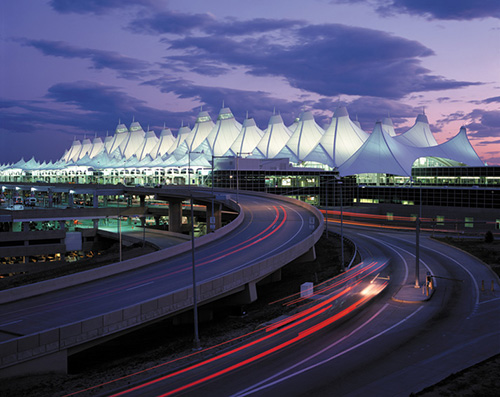 Airline Information
Denver International Airport (DEN)
8500 Pena Blvd
Denver, CO 80249
(303) 342-2000
Ground Transportation
From Denver International Airport:
Distance: 25 Miles
Drive time: 35 Minutes Approx.
Super Shuttle: $25 per person one way. Reserve ride here.
Denver Airport Rail: The A Line takes you from Denver International Airport to Union Station (about 1 mile away from the Hyatt Regency Hotel). The fare is $9 each way. The Denver airport rail has six stops along the way and takes approximately 37 minutes.
Taxi: Estimated $75 one-way
Uber: Estimated $34-45
Lyft: Estimated $38
Parking
Self-Parking: $35 for 5+ hours and overnight per night (until 12:30pm on following day)
Valet: $45 for 6+ hours and overnight per night (until 12:30pm on following day)
Underground, covered self-parking is located off of 14th and Welton Streets. The parking office for vehicle departure is adjacent to the parking elevators on the lobby floor.
AANN does not reimburse for parking.
Weather/Conference Attire
Denver's average high in March is 56°F and the average low is 26°F.
Meeting room temperatures tend to vary. Please bring a light sweater or jacket to all meetings.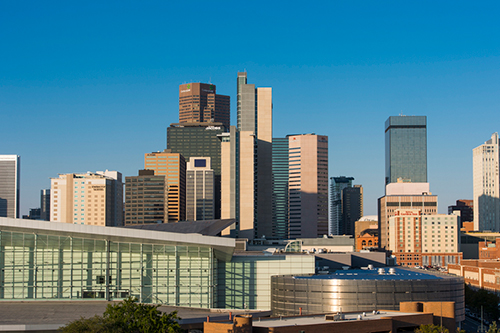 Local Information About Denver
Denver, CO, is a walkable city filled with sunshine, brilliant blue skies, and breathtaking mountain scenery. Denver has a dynamic restaurant scene, acclaimed art galleries, and one-of-a-kind boutiques. The city's unique neighborhoods are home to outdoor cafes, bookstores, brewpubs, and moreFor information on the city of Denver, visit https://www.denver.org/
Don't miss: Denver Art Museum, U.S. Mint, Larimer Square, Red Rocks Park, Buffalo Bill Museum & Grave, Denver Botanical Gardens, Coors Brewery Tour, and more!

For a map and list of restaurants in the area, visit https://www.denver.org/restaurants/
For more information about Denver, visit https://www.denver.org/aann/
LEARN ABOUT THE FALL STROKE CONFERENCE