Ways to Save
View the Annual Meeting Brochure
There are numerous ways to save on AANN's 51st Annual Educational Meeting, including registration, group discounts, hotel discounts, and airline savings.
Registration Savings
Early Bird Discount
Save $100 when you register at the Early Bird rate before Thursday, February 7, 2019!
Members:
Nonmembers:

Not a member? Register at the Register & Join rate to receive Annual Meeting savings and a one year regular membership!
Group Registration Discount: Register 5 nurses, get 1 FREE
In order to help your institution take advantage of the caliber of education available to your staff at the Annual Meeting, special group registration discounts and promotions are available. Register 5 nurses, earn 1 free registration.
Here's how to register for the group discount.
1. Each registrant must complete an individual registration form.
2. All registrations must be mailed in a single envelope. Please mail to the address on the enclosed registration form.
3. Members of AANN may register at member rate.*
4. Interested nurses may take advantage of the join and register opportunity which provides one year of membership including registering at the member rate. (This is the best value, as join and register essentially includes a free year of AANN membership in the fee). The non-member full conference rate is the same as the join and register rate.
5. Send payment only for 5 registrants. The 6th is free. (For large staffs, every 5 registrations gets 1 free).
6. Send in the registration forms before February 5th to receive early bird pricing (a $100 savings).
Hotel Savings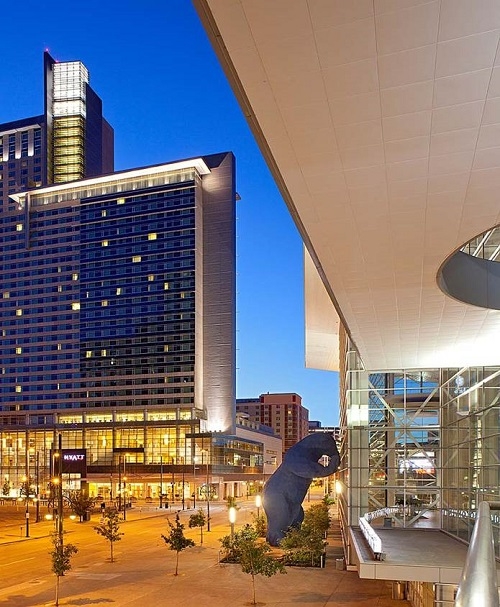 Hyatt Regency Denver
650 15th St
Denver, CO 80202
Rate: $220 (single/double) or $240 (triple/quad),
Cutoff Date: February 25, 2019
Check in time: 3:00pm
Check out time: 11:00am
Reservations Phone Number: 888-421-1442
Online Reservations: Click here to reserve your room online.
Once you click the link, it will take you to the hotel's Hyatt.com reservation page. You should enter the conference dates you wish to stay. The group code will auto populate, then click "Check Rates." The system will take you directly to the page where it will list the room types and rate available for the dates you entered.
The limited, special rate is $220 (single/double) or $240 (triple/quad), and the cut-off date is February 25, 2019. This special rate will apply until the cut-off date, or when the room block is filled; at that point, higher rates may apply. AANN has secured a limited number of sleeping rooms at the special discounted rate. Please be sure to make your reservations early and to indicate that you are attending the AANN conference.
Learn About the Fall Stroke Conference