Spirit of Neuroscience Nursing Photo Contest
Each year AANN hosts a photo contest to which neuroscience nurses are invited to submit pictures of colleagues, patients, and families.
2018 Spirit of Neuroscience Nursing Photo Contest Criteria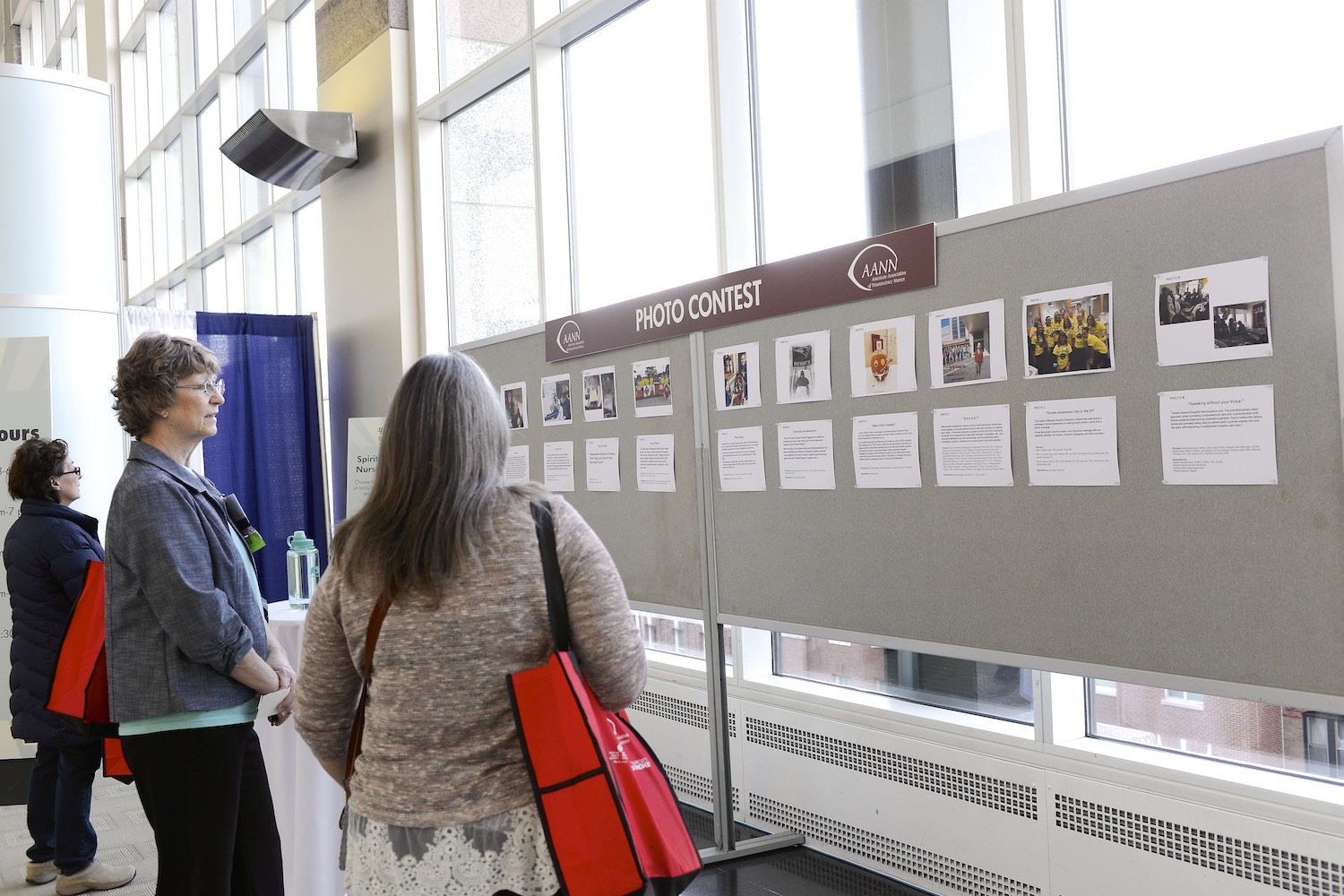 Capture pictures of your colleagues, patients, and families to submit to the AANN Spirit of Neuroscience Nursing photo contest. Your photo will be displayed on AANN's Facebook page and during AANN's 50th Annual Educational Meeting where members and attendees will vote for their favorite images. The member whose photo receives the most votes will win a complimentary conference registration to the AANN 51st Annual Educational Meeting in Denver, CO.
Submission Requirements
Photo should convey the spirit of neuroscience nursing.
Submissions should be in electronic (JPEG, TIF, GIF) format.
A short description of no more than 50 words (including all photo subjects' names and genders) must accompany each photo submission.
A signed permission from each person (patient, family, or nurse) in each photo must accompany the submission.
All submissions become property of AANN and will be widely shared throughout AANN media, including AANN Neuroscience News.
Send all submissions to Rita Wirth at rwirth@aann.org by Wednesday, February 28, 2018.
2017 Photo Contest Winner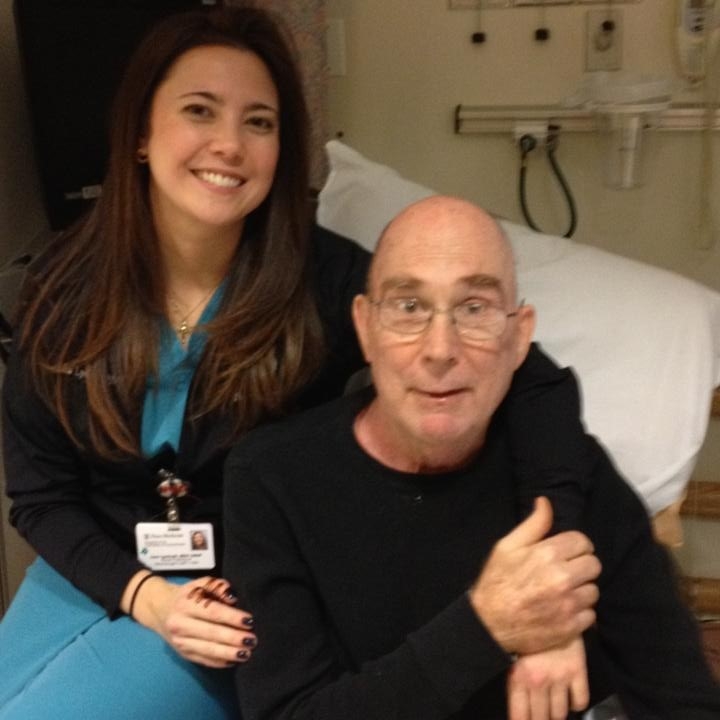 Congratulations to Lisa Lycksell, MSN CRNP, for submitting the winning photo, "Butch." Lisa has won a free registration to the 50th anniversary Annual Meeting in San Diego, CA.
Photo Caption: "This is one of my patients Robert Spahr, known as "Butch", who was diagnosed with a Glioblastoma September 2013. He was a military guy so he was very stoic. I became very close with his family and even visited Butch at his home in Monmouth Junction, NJ when he was on hospice. He was still very stubborn and refused anyone helping him, except for me. The picture below was the last time that he was hospitalized and he was going home on hospice. It was the only time he had smiled during his entire hospitalization. He passed away 12/9/2014. To say he was one of my favorite patients is an understatement. His family have become near and dear to my heart. I am still good friends with his daughter."
*Consent for taking, publication, and use of this photograph is on file.