AANN Advances in Stroke Care Conference
The 2017 AANN Fall Conference will focus on the topic of advances in stroke care and take place Thursday, August 10 through Saturday, August 12, 2017.
Earn CNE!
Building on the success of the sold-out inaugural stroke conference in 2015 and the sold out conference in 2016, the American Association of Neuroscience Nurses (AANN) is bringing you even more stroke education. Learn more about the conference, feature speaker, registration, and travel information below. You will not want to miss this meeting!


Download the Stroke Conference Brochure Register Now!
Keynote Speakers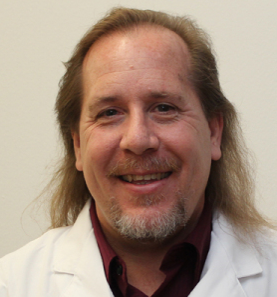 Thursday, August 10
KEYNOTE
Unusual Strokes in Unusual Folks
DaiWai M. Olson, PhD RN CCRN FNCS
Almost everyone knows the big story behind Snow White, but how many people know that Snow White actually suffered an acute ischemic stroke? This dynamic presentation will highlight stroke presentation in populations not commonly associated with stroke. By tapping into case studies well known to almost every nurse, this presentation will discuss stroke symptoms and the correlative neuroanatomy required to understand the pathophysiology behind these symptoms.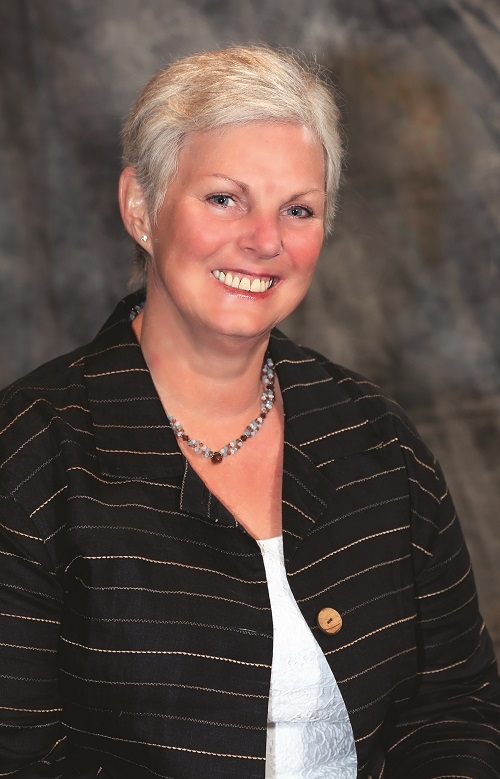 Friday, August 11
ANATOMY
Advanced Interactive Anatomy and Assessment of the Stroke Patient
Linda Littlejohns, MSN RN CNRN FAAN
Rapid assessment and intervention is critical in the management of the stroke patient, but can you detect subtle differences that occur in stroke across the lifespan? We will take a deeper dive into the vessels and structures in the brain and spine using the Anatomage 3D updated software, color coded vessels, case studies, and Kaboom. This session will cover anatomy and assessment and afford the learner a better understanding of potential deficits and challenges as the patient moves from the critical diagnosis to recovery expectations and rehab needs.
Conference Objectives
Inspire attendees to optimize patient care through exposure to innovative research and leading evidence-based practice in stroke medicine.
Create an environment conducive to meeting the learning needs of nurses from introductory to expert levels of practice.
Promote the advancement of neuroscience nursing.
Foster networking and mentoring among neuroscience nursing colleagues.
Education Tracks
Clinical & Coordinators
This education track is designed for stroke nurses and stroke educators to expand the understanding of stroke in the clinical setting.
Topics will include
• Tissue plasminogen activator
• Special populations
• Full spectrum and outcomes
• Community reintegration
• Rehabilitation
• Risk factors
• Hemorrhagic stroke
• Case studies
• Research
Neuro 101
This course will cover Neuro 101 topics for newer neuroscience nurses.
• Seizures
• Degenerative diseases
• Dementia
• Genetics
• Headaches
• Imaging
SCRN Review
Stroke education, following the SCRN content outline, will help you prepare for the SCRN exam.
What Past Attendees Had to Say:
"I can use the knowledge gained here to educate other members of the team to promote change in our care."
"Attending this conference will help me provide the optimum and most appropriate care for my stroke patients."
"After attending the stroke conference, I have a renewed passion and will use this knowledge in the future to provide better patient care."
"The program was packed full of useful information!"
"The content of this program was hugely relevant to my daily practice."
Registration Fees
* If you register for a bundle that includes the SCRN exam, look for a separate email from AANN with additional information on how to register for the exam. Please note: the SCRN exam is now offered year-round. Register by the 15th of any month to be eligible to take the exam during the following 2 months. Example: Register by August 15, 2017, and be eligible to sit for the exam from September 1, 2017 to October 31, 2017.
**Copies of the AANN Comprehensive Review for Stroke Nursing will be distributed onsite to those who purchase a bundle option that includes the book.
Ways to Register
Register by phone: 847.375.4733 or 888.557.2266, Mon-Fri, 8 am–6 pm CT


Register by mail: Print, complete the registration form, and mail to
AANN Meeting
PO Box 3781
Oak Brook, IL 60522


Register by fax: Print, complete the registration form, and fax to 847.375.6430
Facility Pricing
Special group discounts are available to help your institution take advantage of the caliber of education available to your staff at the Stroke Conference.
Register five nurses and get one registration free.
Complete a registration form for each nurse and mail them in one envelope to:
AANN
8735 W. Higgins Road, Suite 300
Chicago, IL 60631
Call 847.375.4733 with questions.
Cancellation Policy
All cancellations must be made in writing. A $100 processing fee will be charged for all cancellations postmarked on or before July 28, 2017. No refunds will be made under any circumstances on cancellations postmarked after July 28, 2017. AANN reserves the right to substitute faculty or to cancel or reschedule sessions because of low enrollment or other unforeseen circumstances. If AANN must cancel the entire meeting, registrants will receive a full credit or refund of their paid registration fee. No refunds can be made for lodging, airfare, or any other expenses related to attending the conference.
Location Information
Rosemont, Illinois
The Village of Rosemont has created a thriving mecca of tourism, entertainment and convention and trade-show business, attracting visitors from around the world. Incorporated in 1956, and conveniently located five minutes from O'Hare Airport and twenty minutes from Chicago's downtown, the entertainment suburb hosts an average 75,000 visitors a day. Residents and visitors alike enjoy all the amenities for which Rosemont is known, including the Donald E. Stephens Convention Center, a wide variety of hotel and dining options, the Allstate Arena, Rosemont Theatre, the lively entertainment district MB Financial Park and the new Fashion Outlets of Chicago.
Meeting Location
All registration, events, and conference sessions will take place at:
Loews Chicago O'Hare Hotel
5300 N River Road
Rosemont, IL 60018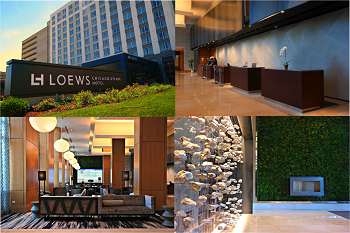 Hotel Information
The Loews Chicago O'Hare Hotel has also been chosen as the headquarters hotel for the conference.
Loews Chicago O'Hare Hotel
5300 N River Road
Rosemont, IL 60018
Reservations: 877.868.9134
Personalized reservation link: AANN 2017 Stroke Course
Rate:
$164 (single/double)
$184 (triple)
$204 (quad)
Cutoff: July 19, 2017
The limited, special rate is $164 (single/double), $184 (triple), $204 (quad), and the cut-off date will be July 19, 2017. This special rate will apply until the cut-off date, or when the room block is filled; at that point, other rates may apply.
General Information
Airlines Information
O'Hare International Airport (ORD)
10000 W O'Hare Ave
Chicago, IL 60666
(773) 686-2200
3.1 miles / 7 minutes
Ground Transportation
Options for getting to and from the hotel include:
Free Shuttle
WHERE TO CATCH THE SHUTTLE FROM THE AIRPORT TO LOEWS CHICAGO O'HARE
For domestic flights, pick up is at the Hotel Shuttle Center, Door #2. Exits to the shuttle center are located by baggage claim. Follow the red Shuttle Center signs.
For all International flights or for domestic flights between 1 AM and 4 AM, please call 847-544-5300 to arrange for service
Taxis
Taxis are available for an estimated fare of $15 one way.
Subway
Take the CTA Blue Line from O'Hare airport towards Forest Park, Get off the train at the Rosemont stop, walk 0.3 miles on Des Plaines River Rd/N River Rd to Bryn Mawr Ave, the Hilton is on the left on Bryn Mawr Av. The subway fare is $2.25.
Accessible Assistance
Wheelchair Rental Companies
Wheelchair Rental Pros
http://www.wheelchairrentalpros.com/home.html
Doctor's Choice
http://www.doctorshomemedicalequipment.com/
Wheelchair-Accessible Van Rental:
http://www.wheelersvanrentals.com/
Chicago Taxi Companies
Open Taxis specializes in wheelchair accessible vehicles
http://www.opentaxis.com/
O'Hare International Airport Ground Transportation/Taxi Co Information w/Wheelchair-accessibility info:
http://www.flychicago.com/OHare/EN/AtAirport/Accessibility/Pages/Accessibility-Guide.aspx
Parking
Rates For Hotel
Self-Parking $26
Valet Parking $36
Weather/Conference Attire
Chicago's average high in late August is 82°F with the average low being 64°F. Meeting room temperatures tend to fluctuate. Please bring a light sweater or jacket with you to your sessions. Or, buy an AANN monogrammed scarf to wear in the chilly conference rooms!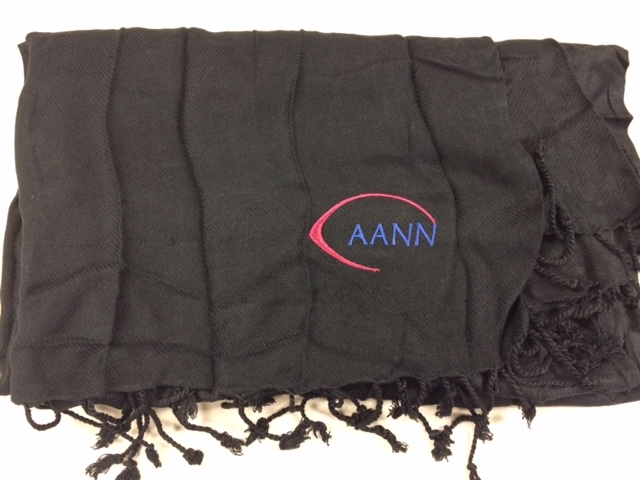 Local Information
Chicago is a city full of shopping, dining, and entertainment options. For more information on all the city has to offer, visit http://www.rosemont.com/ or http://www.choosechicago.com/.
Exhibit Information
If you'd like to become an exhitor, contact Mary Paulson at mpaulson@connect2amc.com for more information.
Exhibit Hours
Thursday, August 10
Exhibitor Set Up 10 am-4 pm
Sponsored Reception 5:30-6:30 pm
Friday, August 11
Breakfast 7-8 am
Break 10:10-10:25 am
Lunch 12:35-1:30 pm
Break 3:30-3:45 pm
Exhibit Tear Down 3:45-5 pm
Note: Hours are subject to change.
Download the Exhibit Application
2016 Exhibitors
Advance Cooling Therapy
American Heart Association
Arbor Pharmaceuticals, LLC
Chamberlain College
CPR 4 U, LLC
Genentech
Midwest Stroke Alliance
NeurOptics
Pulsara
Swedish
U.W. Health
Thank you to our Sponsors
Arbor Pharmaceuticals, LLC
Genentech
Swedish