Lead the Charge, Be the Change
The American Association of Neuroscience Nurses (AANN) invites neuroscience professionals to join us at the 49th Annual Educational Meeting at the Hynes Convention Center and Boston Marriott Copley Place from Tuesday, March 21–Friday, March 24, 2017.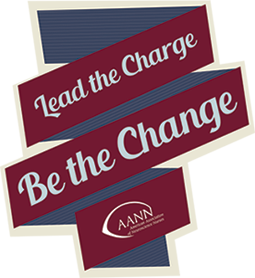 By attending the Annual Meeting you can
Why You Should Attend
Roxanne Gonzalez, an attendee of the 2016 Annual Meeting said, "I highly recommend every neuroscience nurse to attend an annual meeting AT LEAST once. We work alongside some prestigious professionals and mentors who gather once a year in one location and share their wealth of knowledge. I know I came back with a REIGNITED passion to provide the best possible care to each and every one of my patients and their family."
Did You Know?
94% of attendees felt the 2015 Annual Meeting increased their knowledge.
92% of attendees felt the 2015 Annual Meeting increased their competence.
92% of attendees felt the 2015 Annual Meeting improved their performance.
By registering for the Annual Meeting, you are giving your consent to be captured in photos and video, which may be used in various media for promotional purposes.
Why You Should Exhibit
Attract new customers and share your information with more than 800 nurses in one location.
Increase your company's visibility with nurse leaders via face-to-face attendee interaction.
Generate new leads for future sales.
Select one of the many advertising options to drive traffic to your booth.Test new products or services with your target audience.
Fill a job position at your hospital or facility.
Our nurses have buying power! Neuroscience nurses frequently recommend products to patients or are involved in the purchase of products for their facility. The AANN Annual Educational Meeting is where you need to be!
Learn About the Fall Stroke Conference