ABNN Certification for CNRN and SCRN
The American Board of Neuroscience Nursing (ABNN) is the independent, not-for-profit corporation established to design, implement, and evaluate a certification program for professional nurses involved in the specialty practice of neuroscience nursing and its sub-specialties.

ABNN is responsible for the development, administration, and evaluation of the Certified Neuroscience Registered Nurse (CNRN®) and Stroke Certified Registered Nurse (SCRN®) certification and recertification programs. The ABNN Board of Trustees is composed of nine volunteers dedicated to contributing to the future development of certification and continued competency of neuroscience nursing and its sub-specialties.
ABNN firmly believes in
advancing nursing practice through accredited specialty certification programs
developing fair and rigorous examinations
collaborating with the American Association of Neuroscience Nurses (AANN) and the Agnes Marshall Walker Foundation (AMWF) to provide neuroscience nurses with resources to support certification and recertification.
Learn more about the CNRN and SCRN exam requirements, applications, and details at abnncertification.org or access your Certification Center below.
Log-in to the Certification Center
Hospital Administrators—Support CNRN and SCRN Certification for Nurses
ABNN's Hospital Registration Program
ABNN's Hospital Registration Program is an employer program designed to help nurses earn certification for the neuroscience and stroke specialty. Having CNRN- and SCRN-certified nurses on your staff is an excellent way to demonstrate to patients and their families that your hospital provides expert care. And don't forget, the CNRN and SCRN certifications aren't only for the nurses at the bedside. Consultants, educators, researchers, chief nursing officers (CNOs), and other roles who hold a current, unrestricted RN licensure also are eligible to take the exams.
Here are key details about the program:
There is no minimum number of nurses required to test per year.
There is no cost for employers to join.
Nurses can test with no out-of-pocket fee.
Enrolled employers pay monthly exam invoices after the nurse takes the exam. The employer receives a $100 discount for nurses who are unsuccessful in passing the examination.
Nurses and employers receive free, ongoing program guidance to help promote the certifications.
Enrolled employers also can receive group discounts on AANN's online Review Courses.
Sign up for ABNN's Hospital Registration Program today! Contact info@abnncertification.org to learn more and get started.
CNRN Certification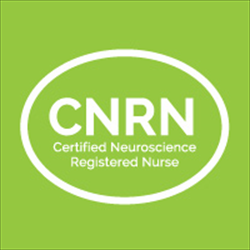 The CNRN credential formally recognizes the attainment and demonstration of a unique body of knowledge necessary for the practice of neuroscience nursing.
CNRN exam preparation resources are available in the AANN online store.
SCRN Certification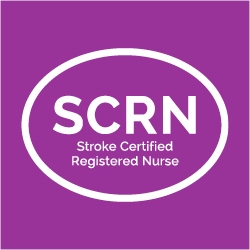 The SCRN credential formally recognizes the attainment and demonstration of a unique body of knowledge necessary for the practice of stroke nursing.
SCRN exam preparation resources are available in the AANN online store.
Please note: The CNRN and SCRN logos are registered trademarks and may not be used or reproduced without express written permission from ABNN.
The Value of Certification
Certified nurses benefit from:
Increased recognition by peers and respect of colleagues in the profession
Improved opportunities for employability and advancement
Greater confidence in their professional competence
Increased professional trust from employers or the public
Increased autonomy in the workplace
Better compensation and career longevity
Employers benefit from:
Qualified individuals for employment or advancement
Recertification requirements for continued or enhanced competence
Commitment to public safety and/or consumer protection
Reduced risk of errors, accidents and/or legal liability
Reduced employee turnover and increased job satisfaction
Justification for potential compensation differential
A Hospital-Based Neuroscience Nursing Course Designed to Improve Competence and Confidence
Lisa B.E. Shields, MD
Lewis Perkins, DNP, APRN, GNP-BC, NEA-BC
Lisa Clark, BSN, RN, CNRN
Christopher B. Shields, MD
After experiencing growth in a neuroscience service line, nurse leaders identified a need for increased competencies among clinical staff. This hospital met the need by developing a unique multidisciplinary neuroscience nursing course to improve the clinical competence, confidence, and professional development of bedside nurses.
Click here to read the article from JONA: The Journal of Nursing Administration.
Impact of Nursing Certification on nurses, healthcare employers and patients
Certification in any field is a mark of professionalism. Over the last few decades, it has become increasingly clear that nursing certification advances the profession of nursing by encouraging and recognizing professional achievement.3 There are now well over 800,000 nurses certified by the American Board of Nursing Specialties,4 and this number increases significantly each year.

Click here to read the white paper.