Spirit of Neuroscience Nursing Photo Contest
Each year AANN hosts a photo contest to which neuroscience nurses are invited to submit pictures of colleagues, patients, and families.
2023 Spirit of Neuroscience Nursing Photo Contest Criteria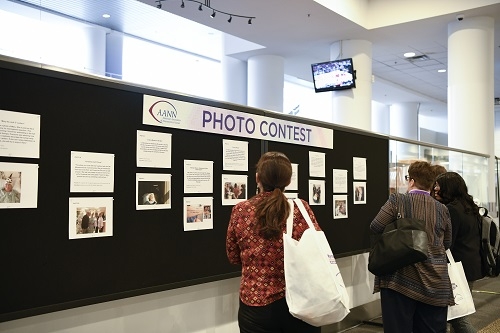 Capture pictures of your colleagues, patients, and families to submit to the AANN Spirit of Neuroscience Nursing photo contest. Your photo will be displayed on AANN's Facebook page during AANN's Neuroscience Nursing Annual Conference where members and attendees will vote for their favorite images. The member whose photo receives the most votes will win a complimentary conference registration to the 2024 Neuroscience Nursing Annual Conference in Salt Lake City, UT.
Submission Requirements
Photo should convey the spirit of neuroscience nursing.
Submissions should be in electronic (JPEG, TIF, GIF) format.
A short description of no more than 50 words (including all photo subjects' names and genders) must accompany each photo submission.
A signed permission from each person (patient, family, or nurse) in each photo must accompany the submission.
All submissions become property of AANN and will be widely shared throughout AANN media, including AANN Neuroscience News.
One submission per person
Send all submissions to info@aann.org by Friday, February 24, 2023.
2022 Photo Contest Winner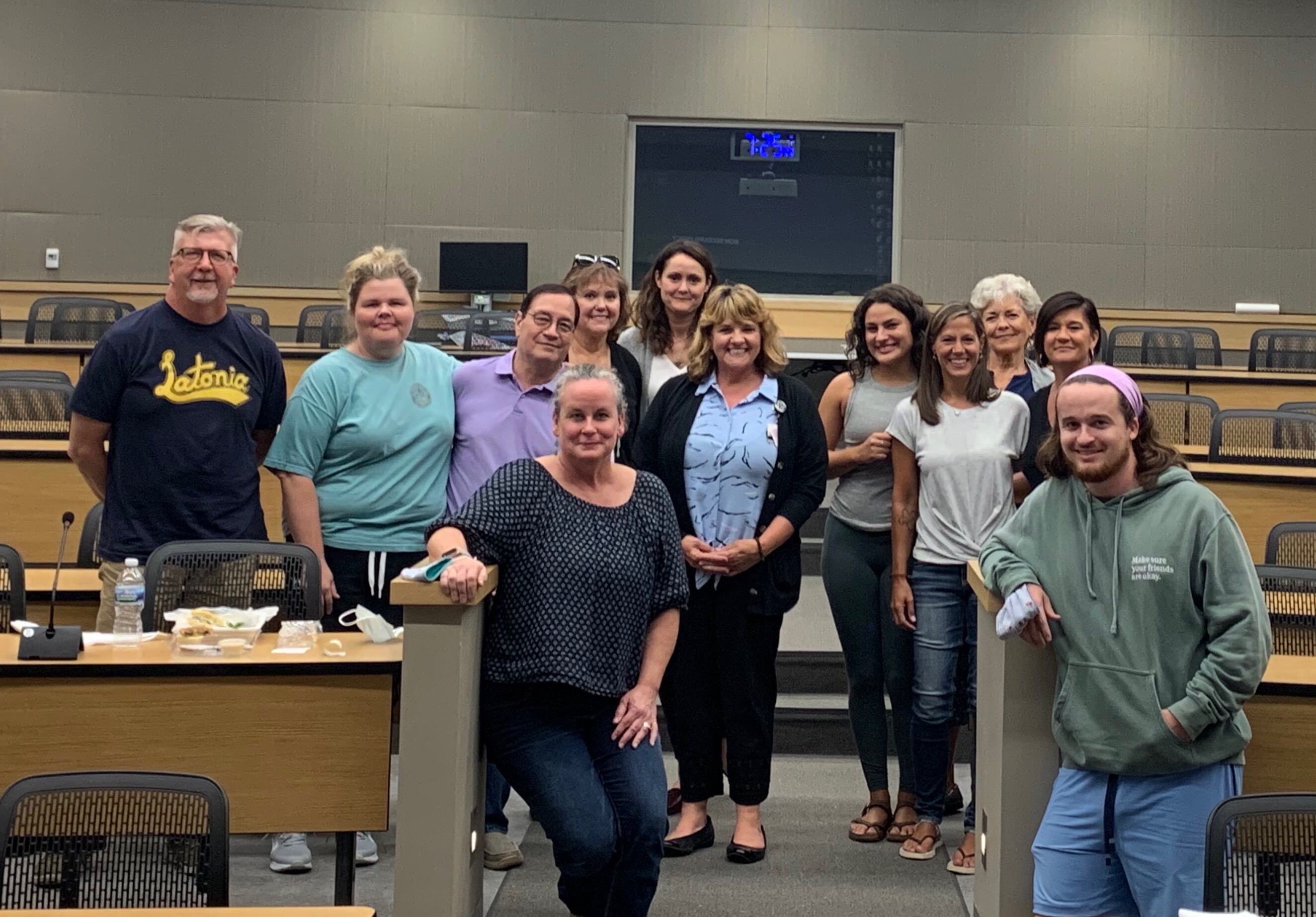 Congratulations to Andrea Stoll for submitting the winning photo, "Brain Tumor Support Group." Andrea has won a free registration to the 2023 Annual Conference in Orlando, FL.
Photo Caption: "I'm a neurosurgery nurse practitioner at the Brain Tumor Center at Jewish Hospital in Cincinnati, Ohio. Over the past 9 years, I've had the opportunity to care for numerous patients and families affected by brain tumors. These experiences cultivated my passion for working with this patient population. I've seen the impact a brain tumor diagnosis can have on a patients' quality of life and family dynamics and always dreamed of being able to provide a better support network for patients and their families. In August of 2021 I was finally able to accomplish this goal and led my first brain tumor support group. Looking back on my 34-year nursing career, I can truly say this experience has been the highlight of my career. I love engaging with patients and their families and being able to create a safe space where they can share their experiences, navigate emotions, exchange practical tips, and build a support network. I originally created this network in an attempt to share my knowledge and resources in the hopes of impacting a patient's life but I'm the one who has been changed by the experience. Every meeting I'm incredibly inspired by the brave people who are willing to speak about their pain and fear of the unknown as well as the widows of past patients who have walked this path and are willing to lend their tremendous experience to others. Having a brain tumor is overwhelming but having the support of others is life-affirming."
Front Row: Tricia Wilson, Ben Wilson
Back row: Jim Blase, Lisa MAstruserio, Joe Bove, Linda Kennedy, Erin Kennedy, Andrea Stoll, Ella Wene, Tina Wene, Phyllis Wene, Sabrina Blank
*Consent for taking, publication, and use of this photograph is on file.