Thank you to everyone who attended the 2021 Virtual Neuroscience Nursing Annual Conference!
We look forward to seeing you next year in Phoenix, Arizona for the 2022 Neuroscience Nursing Annual Conference from Saturday, March 12 – Tuesday, March 15! More information for the 2022 program will be available this fall and registration will open in November. In the meantime, feel free to browse through the dynamic programming that was offered at the 2021 Virtual Neuroscience Nursing Annual Conference.
2021 Speakers
2022 speaker information is coming Fall of 2021. Please check back for more details!
Sunday, April 18
8:30–10 am
Opening Remarks from AANN President Debbie Summers &
Agnes M. Marshall Keynote Address
Through the Mask: Staying Connected and Maintaining Compassion through Challenging Times
Tim Cunningham, DrPH MSN RN FAAN

In reflection of the traumas witnessed during 2020—COVID-19, the acute on chronic social injustice in the U.S., financial uncertainty, and navigation social distancing for the long-haul—this interactive presentation will offer some new and perhaps newly un-shelved ideas about how we move forward during great stress, together. Lessons learned from people around the globe will bring home a local message, one that we can bring back to our teams and families.
Monday, April 19
9:05-10:05 am
Special Lecture
Understanding the "Bizarre" and "Unique" World of Epilepsy
Stacia Kalinoski

"You must have a multiple personality disorder," one man told me after witnessing a seizure. "Psychotic episode," was a coworker's description. "Bizarre" and "unique," wrote one of my doctors. Seizures come in many forms, and nurses are patients' first source of calm after the storm. In this session, I share my personal journey, along with video clips. Recognizing uncommon seizures and different postictal states can help you better understand and care for your patients.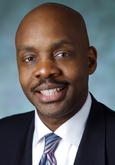 Tuesday, April 20
8:35-10:25 am
Special Lecture
Health Disparities in Neurological Diseases: NIH Role
Richard Benson, MD PhD
Erica Littlejohn, PhD
In 2002, the Institute of Medicine published a report titled, "Unequal Treatment: Confronting Racial and Ethnic Disparities in Health Care." This report concluded that racial and ethnic disparities in health care do exist, and that many sources, including healthcare systems, healthcare providers, patients, and utilization managers, are contributors. In light of this report, and continued inequalities highlighted by the COVID-19 pandemic, the National Institute of Neurological Disorders and Stroke (NINDS) continues its effort to address neurological healthcare inequalities during its current strategic planning process.