Essential Attendee Information
Travel and Hotel Information
Click here for travel and hotel information.
Internet Access
More information coming soon!
Annual Meeting App
More information coming spring 2020.
Corporate Showcases
Corporate Showcases are independently sponsored events that will take place during exhibit hours inside the exhibit hall. Exhibitors will use Corporate Showcases to introduce new products or services, demonstrate uses of their products, or invite industry to speak on a relevant topic in the field of neuroscience.
Non-CE Symposia
Monday, April 20
12:15-1:45 pm
Non-CE Symposium--Not all OFFs are the Same: A Discussion on Parkinson's Disease and OFF Episodes
Supported by Sunovion
AANN/ABNN/AMWF Booth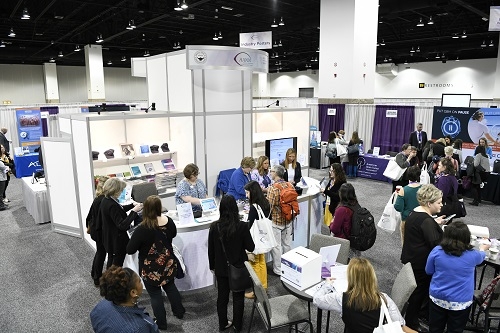 The AANN/ABNN/AMWF Booth is the place to be in the Exhibit Hall. Stop by to learn about AANN programs and services, purchase products in the bookstore, learn about CNRN and SCRN certification, support AMWF, and meet the Board of Directors!
Back by Popular Demand: Professional Headshots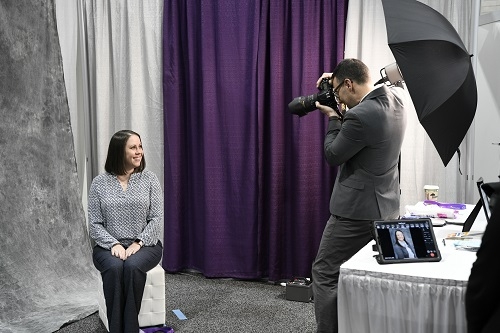 Professional Headshots
Stop by the AANN/ABNN/AMWF booth to have a professional headshot taken. FREE professional headshots will be offered during the Opening Reception and all exhibit hall breaks.
Look your best! For just $50 you can have your headshot professionally retouched. Retouching includes enhancements such as teeth whitening, removing blemishes, smoothing facial lines, removing dark areas under eyes, reducing shine, and more. Your retouched portrait will be emailed directly to you!
Photography provided by "Caught in the Moment Photography"
Exhibit Information
Find out which companies will exhibit their products and services at the AANN Annual Educational Meeting. Interested in exhibiting at the meeting? Learn more about the support opportunities.
E-Promo Packet
We need your voice to help promote the 52nd Annual Educational Meeting. Your comments and enthusiasm about the Annual Meeting will help drive attendance at this year's meeting. Our resources make it easy for you to help us spread the word:
Template approval letter—If you need assistance in obtaining approval from the decision maker at your facility to attend the Annual Meeting, use this customizable letter to submit your conference request!
Template letter to your colleagues—Send a personal letter to your colleagues inviting them to attend the Annual Meeting!
Social Media promotion—Tell your Facebook friends about the Annual Meeting!
Learn About the Fall Stroke Conference