Featured Speakers at the Stroke Conference

Thursday, August 18 from 8 am-4:30 pm ET
SCRN Review Course
This session will be presented in-person and virtually.
Speaker: Michelle Dedeo, DNP RN ARNP-CNS ACCNS-AG CCRN SCRN
The SCRN Review Course will provide a comprehensive review for nurses preparing for the SCRN® exam as well as for nurses interested in updating, enhancing, and increasing their knowledge base in stroke patient care settings.
Member Fee: $150
Non-member Fee: $300

Thursday, August 18 from 8 am-12:30 pm ET
3D Stroke Anatomy and Assessment
This session will be presented in-person and virtually.
Speaker: Linda Littlejohns, MSN RN CNRN SCRN FAAN
A solid knowledge of vascular anatomy in 3D is the foundation for assessment and management of stroke patients. This session will demonstrate blood vessels and anatomical structures in the brain and brain stem using Anatomage 3D software, color-coded vessels, and case studies. Patient care, and the ability to assess and teach patients as they move from a stroke diagnosis to recovery expectations and rehab needs, will be enhanced as we travel through the brain in a dimension not available in a text book.
Member Fee: $60
Non-member Fee: $60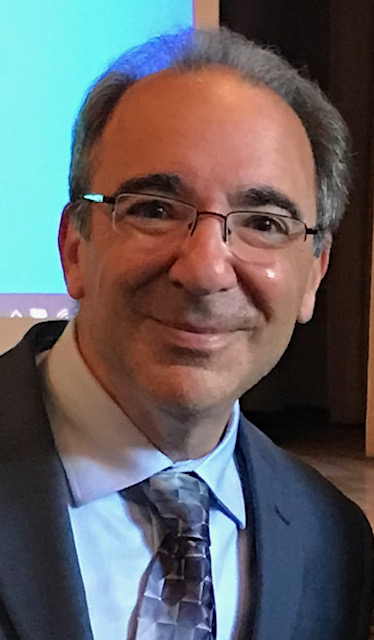 Friday, August 19 from 8:30-10 am ET
Keynote Session

Developing a Philosophical Identity
Speaker: John Perricone
In his keynote address, John Perricone invites nurses and other healthcare professionals to reflect upon their personal philosophies of life and the role that that philosophy plays in shaping their work ethic and the profundity of their professional calling. In this compelling session, John will ask the audience to participate in a series of introspective exercises to help them develop a philosophical identity in the workplace.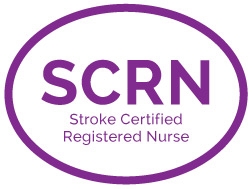 Upcoming SCRN Exam Windows
Exam Window:
September 1-30, 2022
Register by:
Thursday, August 11, 2022
Learn more and apply for the exam at
ABNNcertification.org
.
Continuing Education Credit
The American Association of Neuroscience Nurses is accredited as a provider of continuing nursing education by the American Nurses Credentialing Center's Commission on Accreditation.
The American Association of Neuroscience Nurses is accredited as a provider of continuing nursing education by the California Board of Registered Nursing (CEP: 13331).
Successful completion: Participants must be registered for the conference and attend the session(s). Attendees can be awarded 1 CE contact hour for every 60 minutes of educational content they attend or view and evaluate. Each participant will receive a username and password to complete an online evaluation. Participants must complete a form for each session they attend and an overall conference evaluation to receive contact hours.
CE contact hours available for each component of the event are as follows:
SCRN Review Course (extra-fee pre-conference event): 7 CE*
3D Stroke Anatomy and Assessment (extra-fee pre-conference event): 4 CE*
AANN Advances in Stroke Care Conference: 17 CE
*Only one pre-conference session can be attended due to the sessions running concurrently. The maximum CE credits an attendee can earn is 24.
Conference Outcomes
Recognize the essential nursing skills in the care and management of stroke patients
throughout the continuum of care.
Describe the current guidelines directing stroke treatment options, criteria for treatment,
and risks and benefits of treatment.
Discuss stroke risk factors, primary and secondary prevention strategies, etiology of stroke,
and diagnostic testing available for patients in both hospital and community settings.
Discuss the different pathologies of cerebrovascular disease that are a risk for stroke and
the etiology of stroke in the adult population.
Describe the different roles of the multidisciplinary team members who care for the stroke
patient population across the continuum and discuss the influence each role has on stroke
patient outcomes.
Planning Committee Members
Angel Duzan (Chair)
L. Douglas Smith, Jr. (Co-Chair)
Kiffon Keigher (Past Chair)
Arlene Boudreaux
Wendy Camp
Minna Masor
Norma McNair (Planning Commitee Member and Nurse Planner)
Erin Fecske (Board Liaison)
Kiffon Keigher is an employee of the Joint Commission and is on the Speakers Bureau for Cerenovus. There are no other relevant relationships to disclose.